Vertical Mapper
Working seamlessly within MapInfo Professional, Vertical Mapper helps you display, manage, and interpret grid-based continuous spatial information. You can find the Vertical Mapper User Guide and Tutorial here.
---
Importing a BD ALTI® ASCII Grid file into Vertical Mapper
It is easy to import an ASCII Grid file into Vertical Mapper. Here we will use, as an example, a DTM (Digital Terrain Model) for the whole of France. The file we use - MNT250_L93_FRANCE.ASC - is part of the BD ALTI® product range of the French Institut Géographique National (IGN). The file can be downloaded and used for free.
In the document below you will find a short description of the steps to follow.
And the result should look like this:.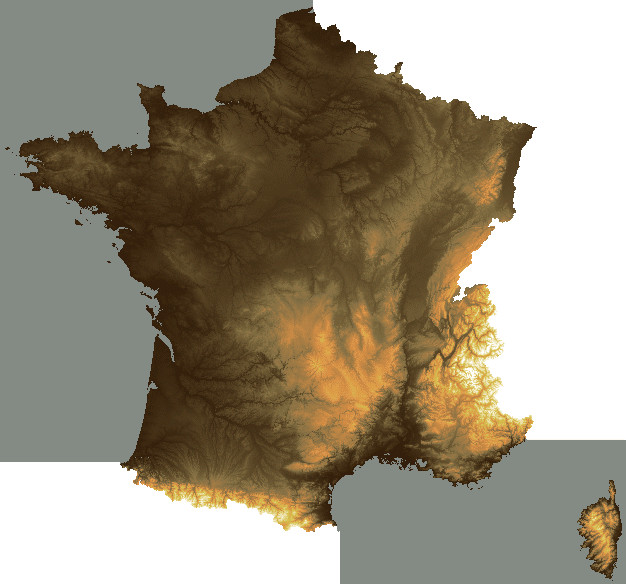 ---